Login
Log in if you have an account
Register
By creating an account with our store, you will be able to move through the checkout process faster, store multiple addresses, view and track your orders in your account, and more.
Create an account
How to wax your G-1000 garments outdoors
22 May 2022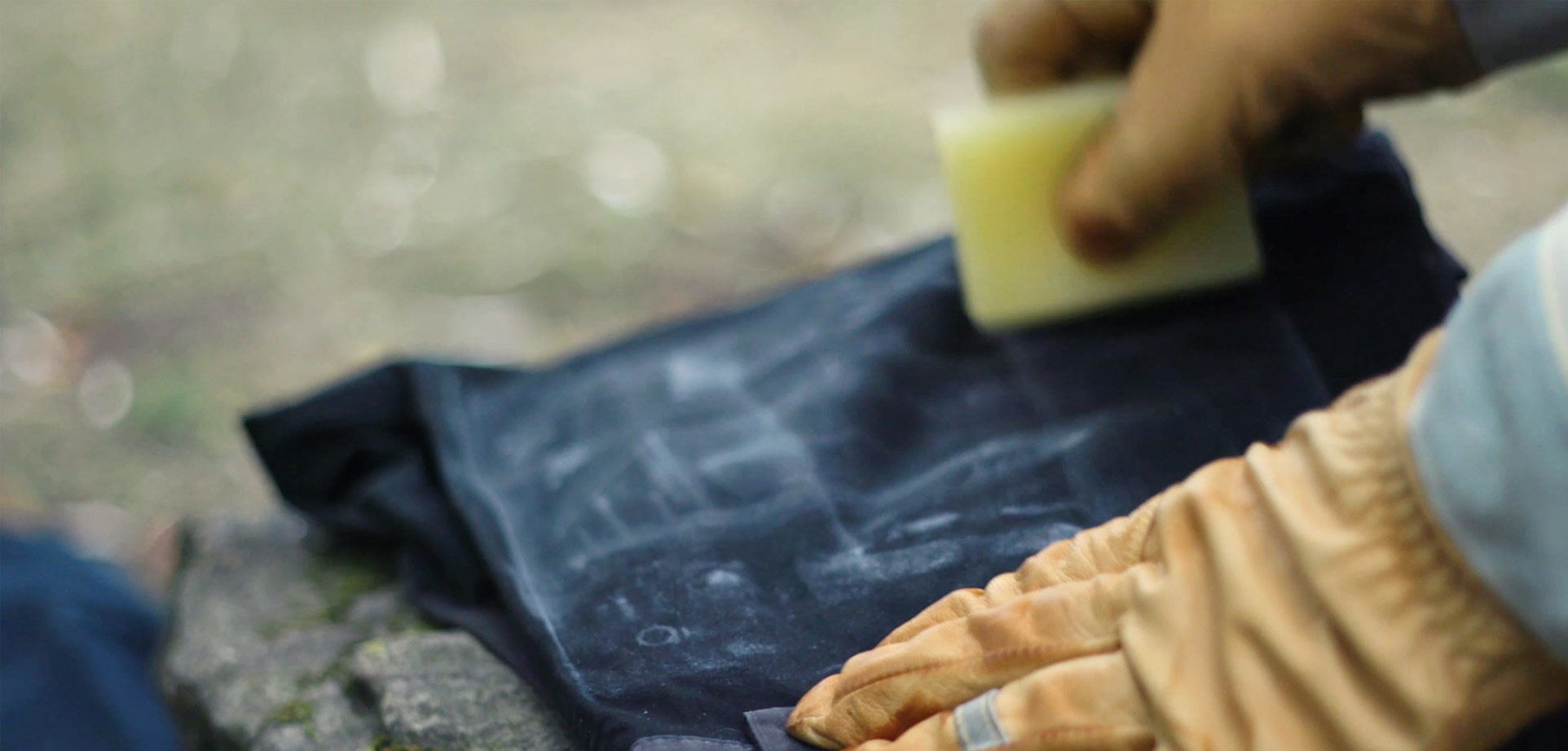 Learn about the life-extending benefits of Greenland Wax from Wax Expert Don Gladstone, who also shares the different ways to apply it outdoors.
G-1000 is Fjällräven's cornerstone material. A hardwearing and densely woven fabric of 65% polyester and 35% cotton, it is used in everything from backpacks to trousers. But it really reaches its full potential when treated with Greenland Wax. Though most G-1000 garments come pre-waxed, after a few washes and regular use, the wax will need topping up. With Greenland Wax you can increase a garment's water and wind resistance, as well as its durability.
On the surface, Greenland Wax is a bar of solid beeswax and paraffin oil packaged in unbleached paper and a cardboard box. This humble first impression belies the sophistication of its properties. In his video about applying Greenland Wax outdoors, Wax Expert Don Gladstone outlines these qualities to Fjällräven Bushcraft Ambassador Ray Mears. As Don says, on one hand, "…it's really basic…,". On the other, it is an effective, "intelligent" and customisable system.
In terms of customisation, you can layer wax on, or you can wash the wax out for increased breathability. There are also areas that can benefit from extra wax. Like the knees, rear and lower parts of trousers, or the front, hood, and back hem of jackets. Don sums it up: "It's a wonderful balance. Very much up to the end user as to how much wax you want to put on and how breathable you want it to be".
Most importantly for many G-1000 users, Greenland Wax enhances the water, wind and abrasion resistance of the material. Once treated, you can be sure that a garment worn in a brief rain shower will dry quickly. Furthermore, it will be more windproof. If you know you are going somewhere that is likely to be wet and windy, then you can plan ahead and add an extra layer of Greenland Wax.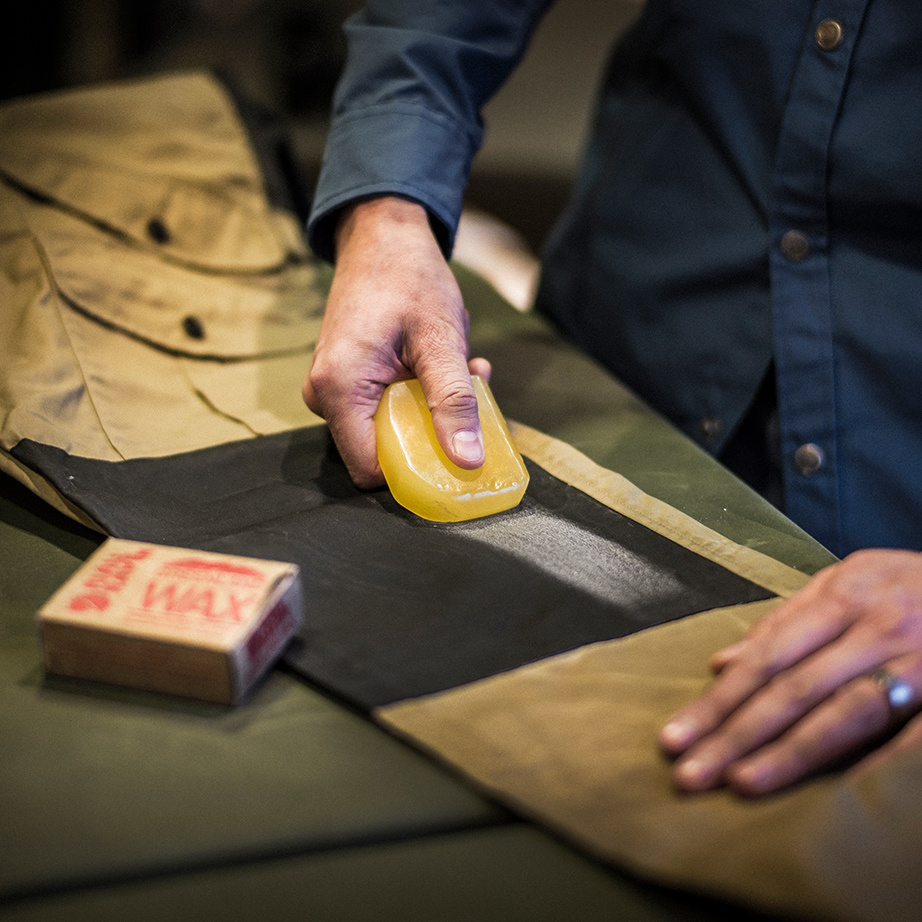 How to wax your G-1000 garments outside.
Using the Greenland Wax is as straightforward as the product itself, and typically you apply it to your G-1000 garments indoors, on a clean surface, with an iron or hairdryer. But what about when you need to enhance a garment's water resistance or durability while outdoors? Don has improvised two methods for doing this.
The first uses a metal water bottle. Simply fill it up with boiling water and let it cool a little. Rub the wax onto the garment as evenly as possible (though it isn't a science) and then roll the bottle over. Do this until the wax has been absorbed. Keep in mind that you will want to wear sturdy gloves to protect your hands.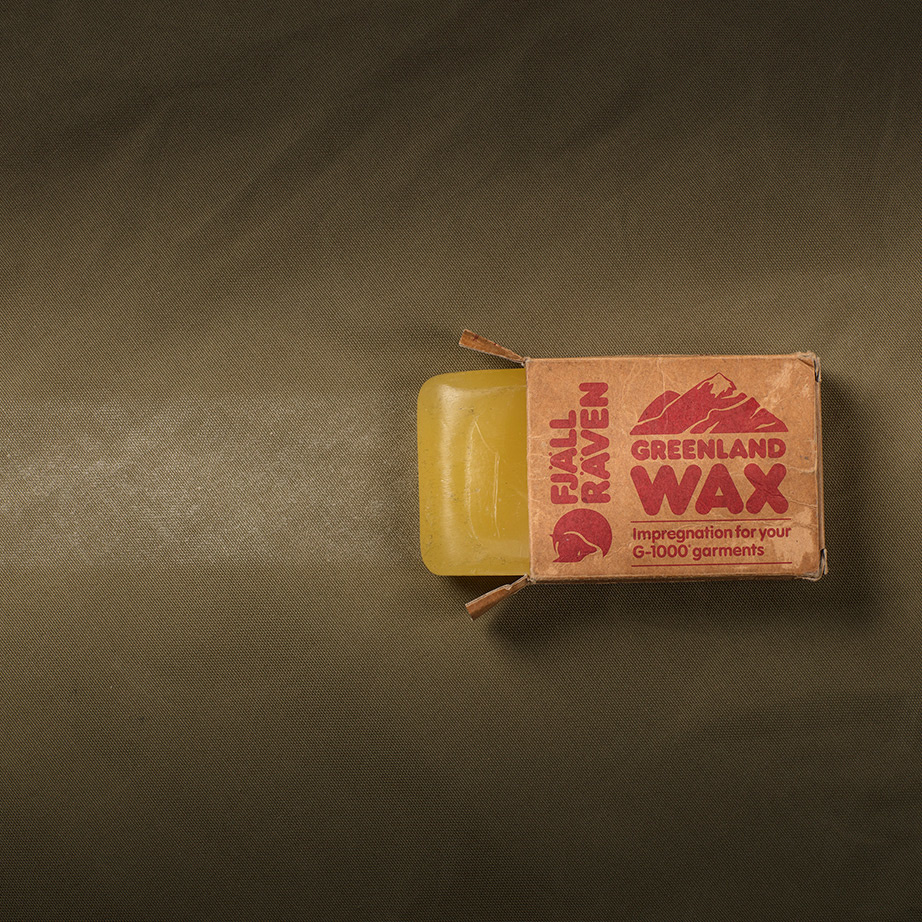 The second method only requires an outdoor stove. Get it up to a roaring flame and hold your waxed garment over the fire. Keep an eye on it, and when the wax starts to melt that's the distance you should maintain. Tilt the garment back and forth over the flame until the wax is absorbed. Don suggests folding the garment and applying the wax panel-by-panel to ensure nothing drops into the flame.
Why wax? Longevity.
Developed in 1968 and refined over the years, Greenland Wax is a classic product that has a gentler effect on people and the environment than other chemical-impregnation methods. It is its enhancement of durability and adaptability however, that makes it really special. By periodically using Greenland Wax you can increase your G-1000 product longevity for decades of outdoor adventures.
As Ray says, "It's brilliant. You can adapt it to whatever your circumstances or needs are. It's very clever".