Login
Log in if you have an account
Register
By creating an account with our store, you will be able to move through the checkout process faster, store multiple addresses, view and track your orders in your account, and more.
Create an account
A Place for Foxes
18 Jan 2021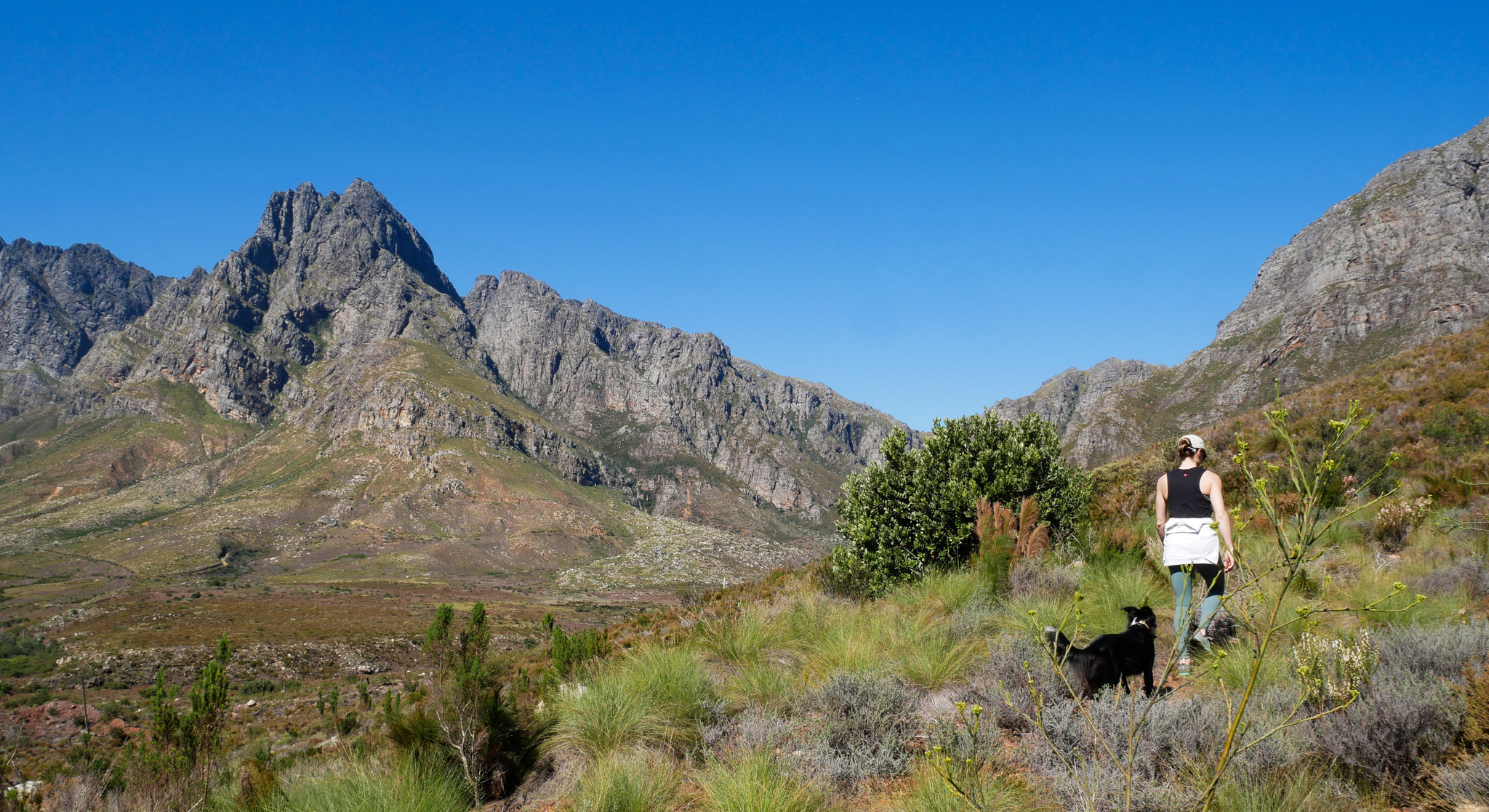 A Place for Pooches
Our most recent discovery was made by necessity – my wife had booked us into a little farm cottage in Franschhoek (which was pet-friendly) and we had foolishly assumed that we could go walking in Mont Rochelle Nature Reserve with Rogue (our pup), we were wrong. There was plenty of space on the farm to move around, but part of the weekend's plan was to get out into nature, so we turned to the one resource we knew would have answers: Google.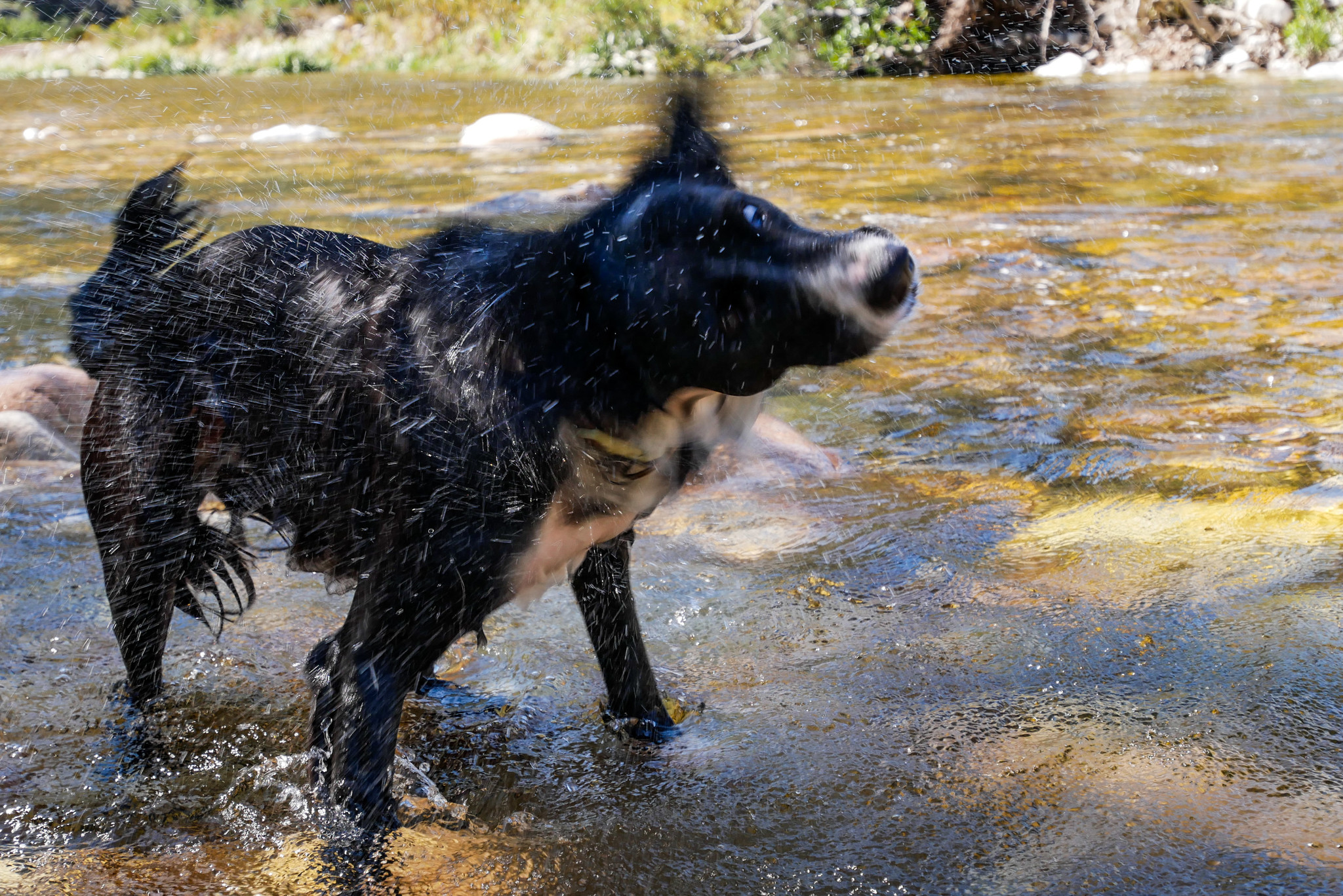 As always, Google provided. Just around the corner from where we were staying was the Berg River Dam, which is surrounded by beautiful walking and hiking trails and is very much pet friendly. Weekend salvaged, we went to bed smiling at the thought of the next day's adventures.
The Dam's "back gate" is about 10 minutes outside of the town's main strip, just drive up towards the monument, take a right at the T-junction, keep going till you find Robertsvlei Road and follow that until you reach a short dirt road which ends in a gate – that's the entrance to the dam. We've been back twice since our first visit and there are always a few cars parked there so you shouldn't have trouble finding it.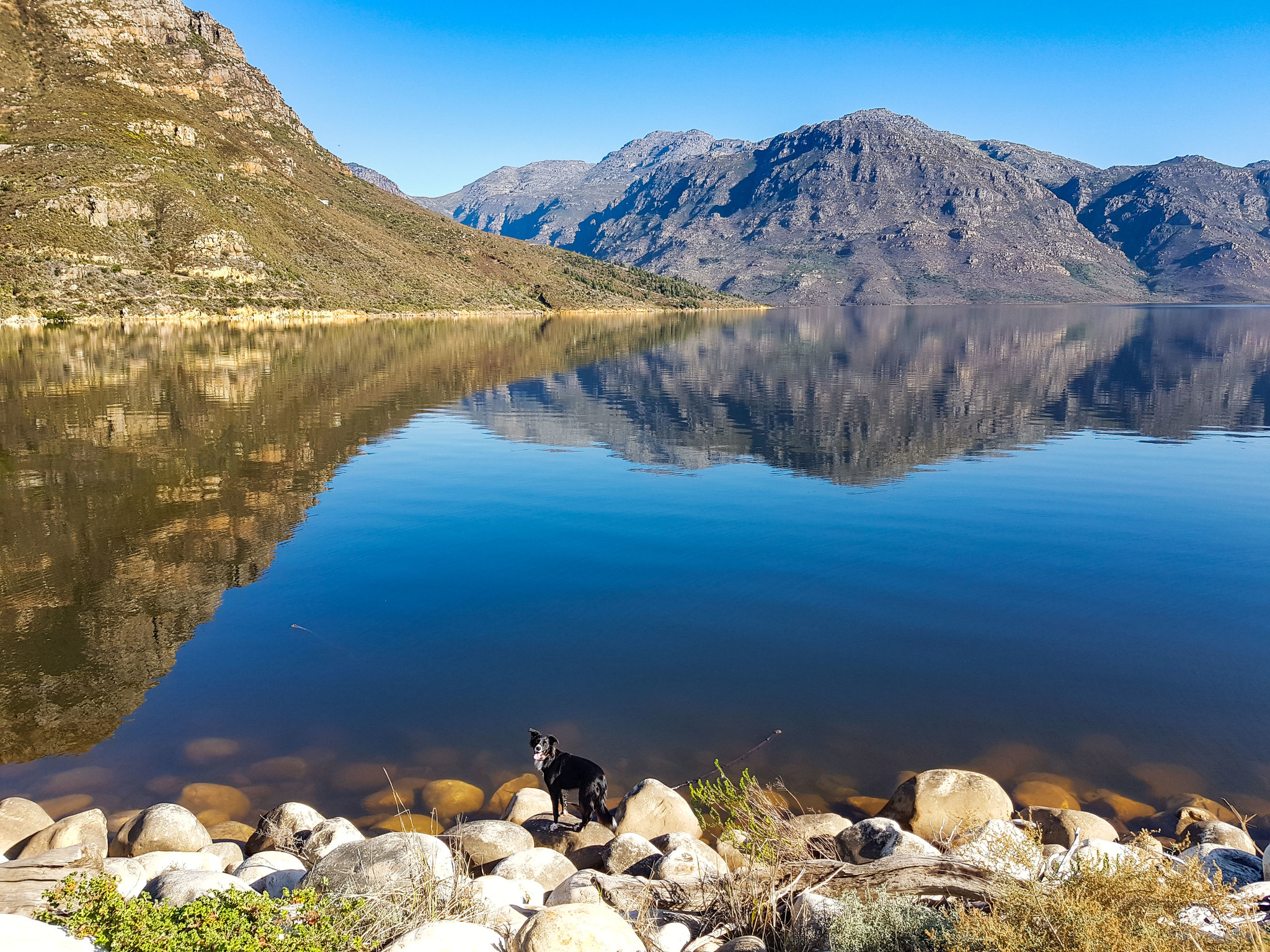 After we'd initially learned about Berg River Dam we kind of just assumed we'd find a trail to follow, and thankfully we were correct! To reach the trails you have to follow a jeep track alongside the dam for about 1km, and from there they spread out like the branches of a tree. We were lucky enough to meet a friendly hiker who suggested we try route 49. We did, and it was amazing! The trail crossed several small streams and provided stunning views all along the way. We had only packed for a morning hike, and after about an hour's walk we found a path that lead down to the river.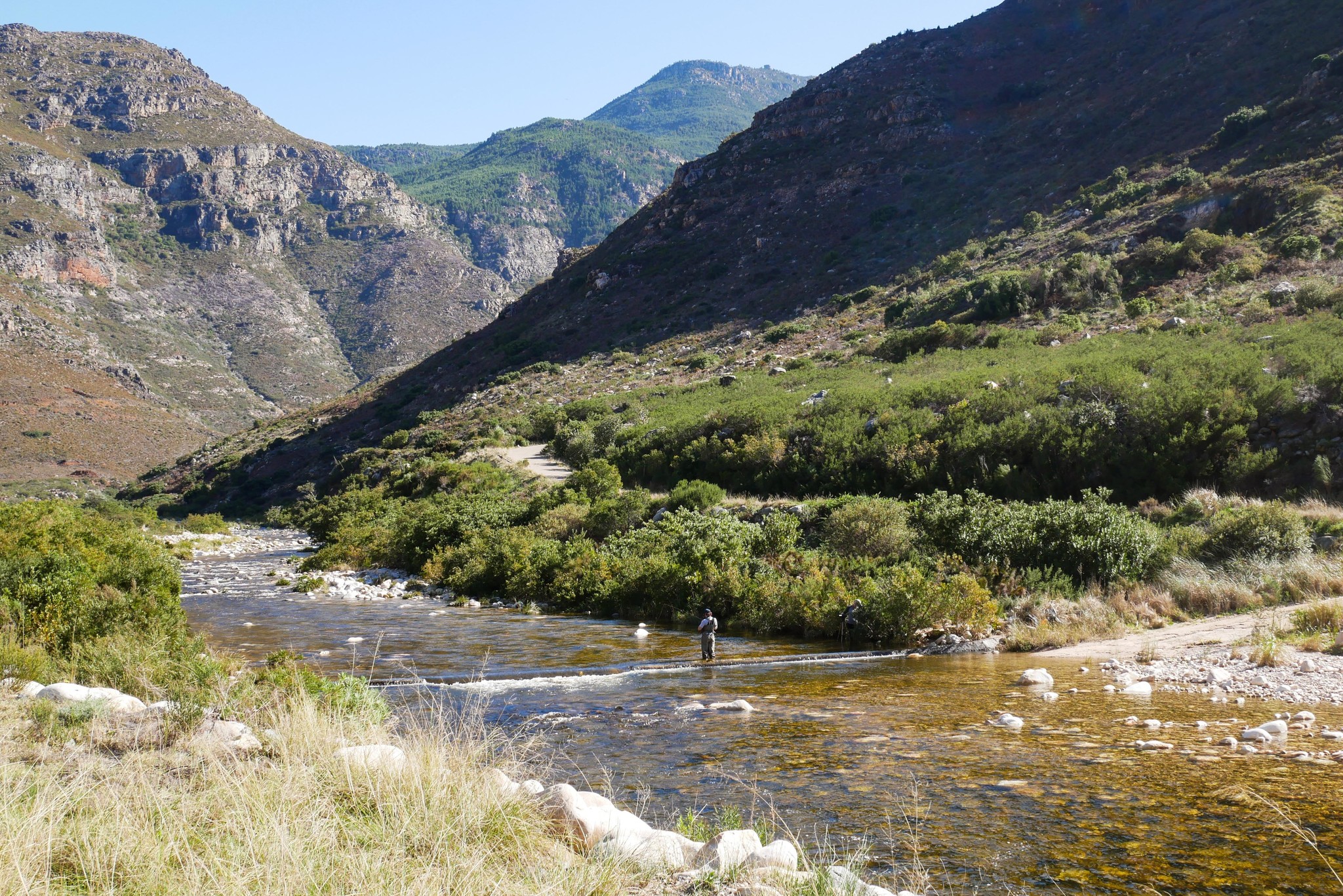 We found a perfectly secluded stony beach, set down our pack, kicked off our shoes, and had some snacks while Rogue went about exploring the river. She loves water and was constantly in and out of the river chasing sticks and trying to catch the stones were skipping across the water. We weren't watching the time – we had no need to – but when we felt ready we headed back to the car.
Capetonians are notorious for their loathing of any car trips longer than 10 minutes, but the 45 minute drive to Franschhoek is more than worth it when you get to spend a morning or afternoon immersed in nature. Also, the main strip is literally lined with renowned restaurants and eateries, which just so happen to be the perfect complement to a day spent outdoors. And if you are travelling with a dog we highly recommend the Big Dog Café, it's just on the outskirts of town and has a resident Great Dane (Jack) that's always looking for a friend to play with. Their food and coffee (Terbodore and Lazy Bones) are also fantastic.